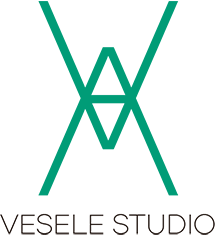 Back to Shop
Vegvisir Bracelet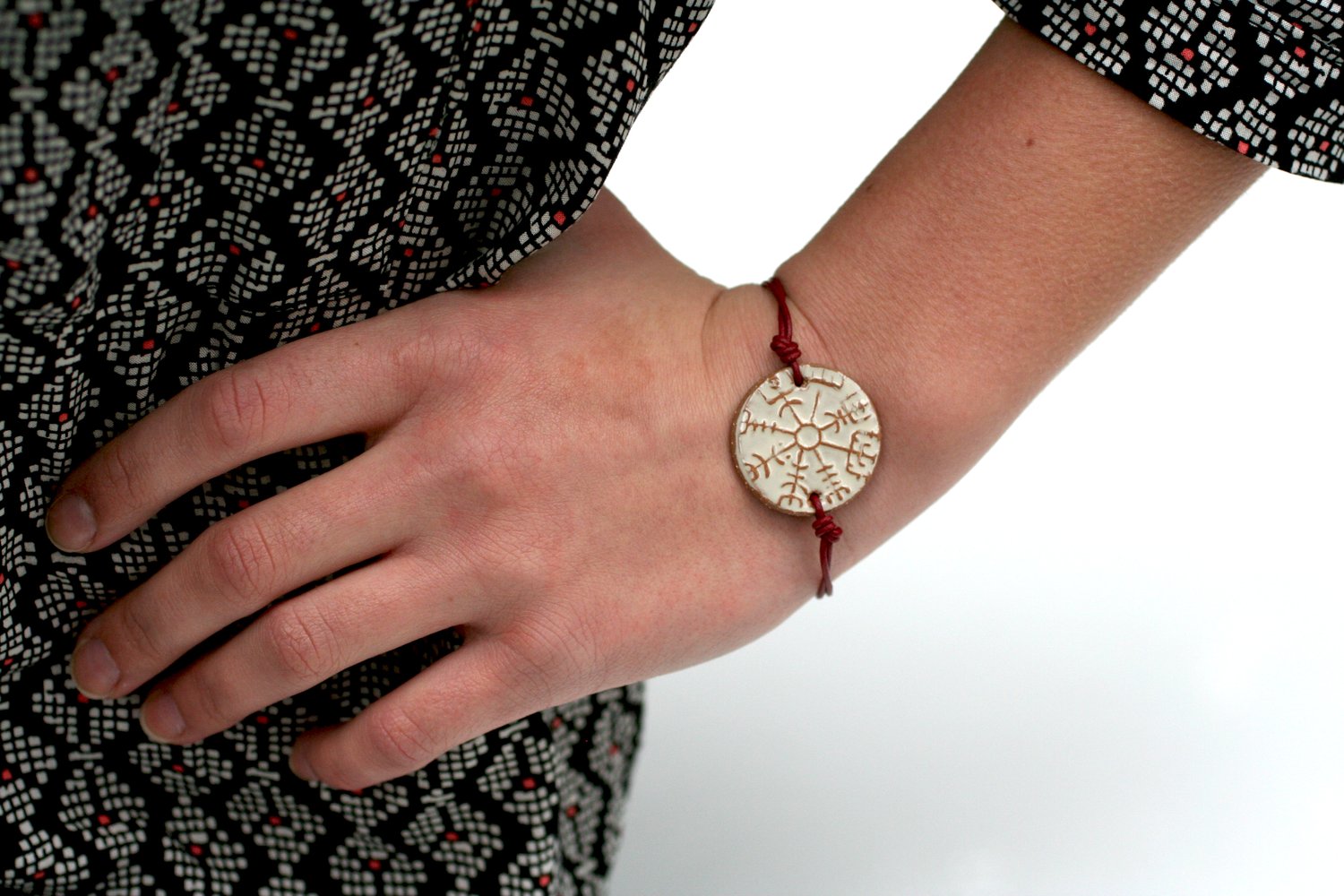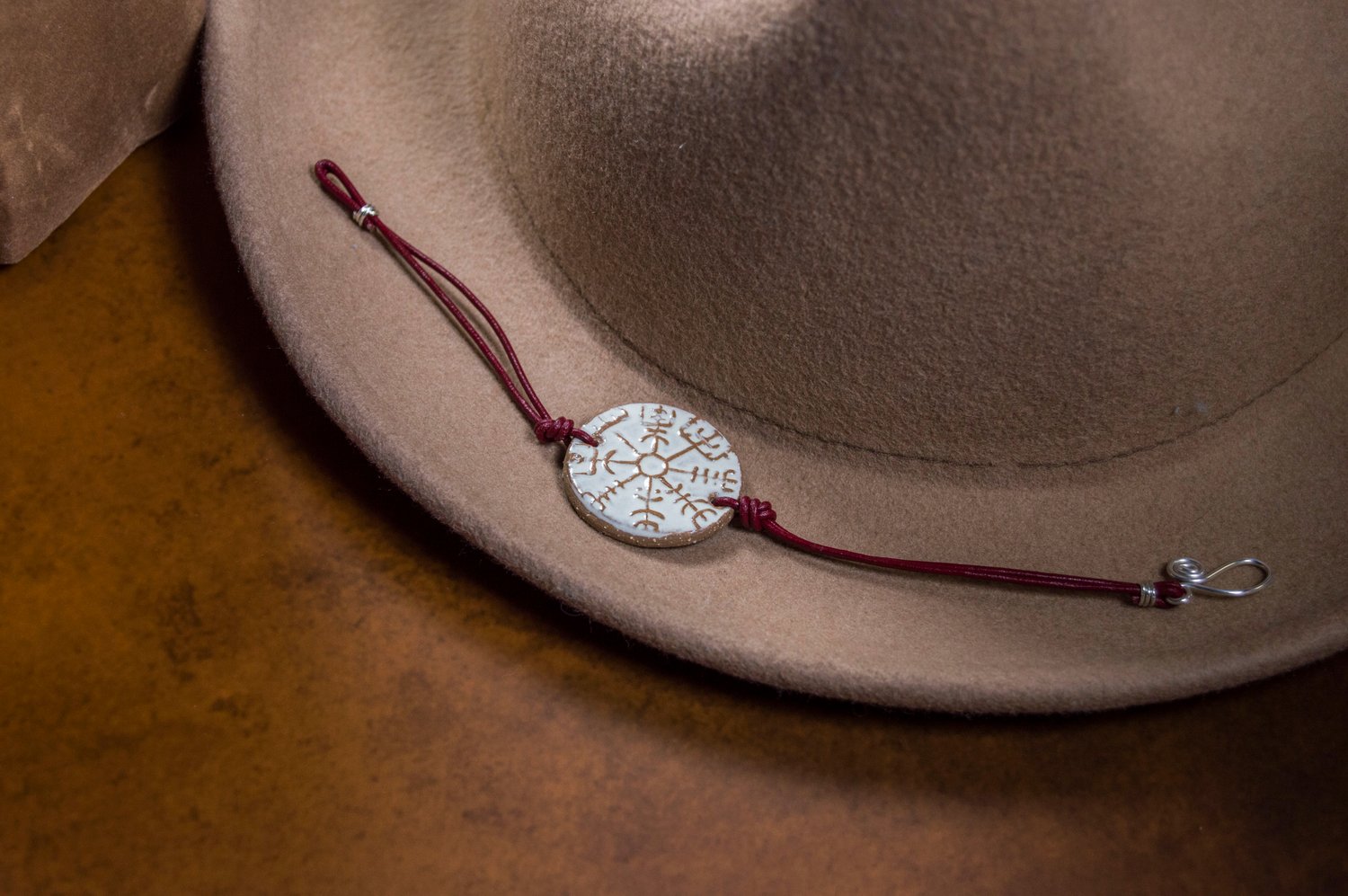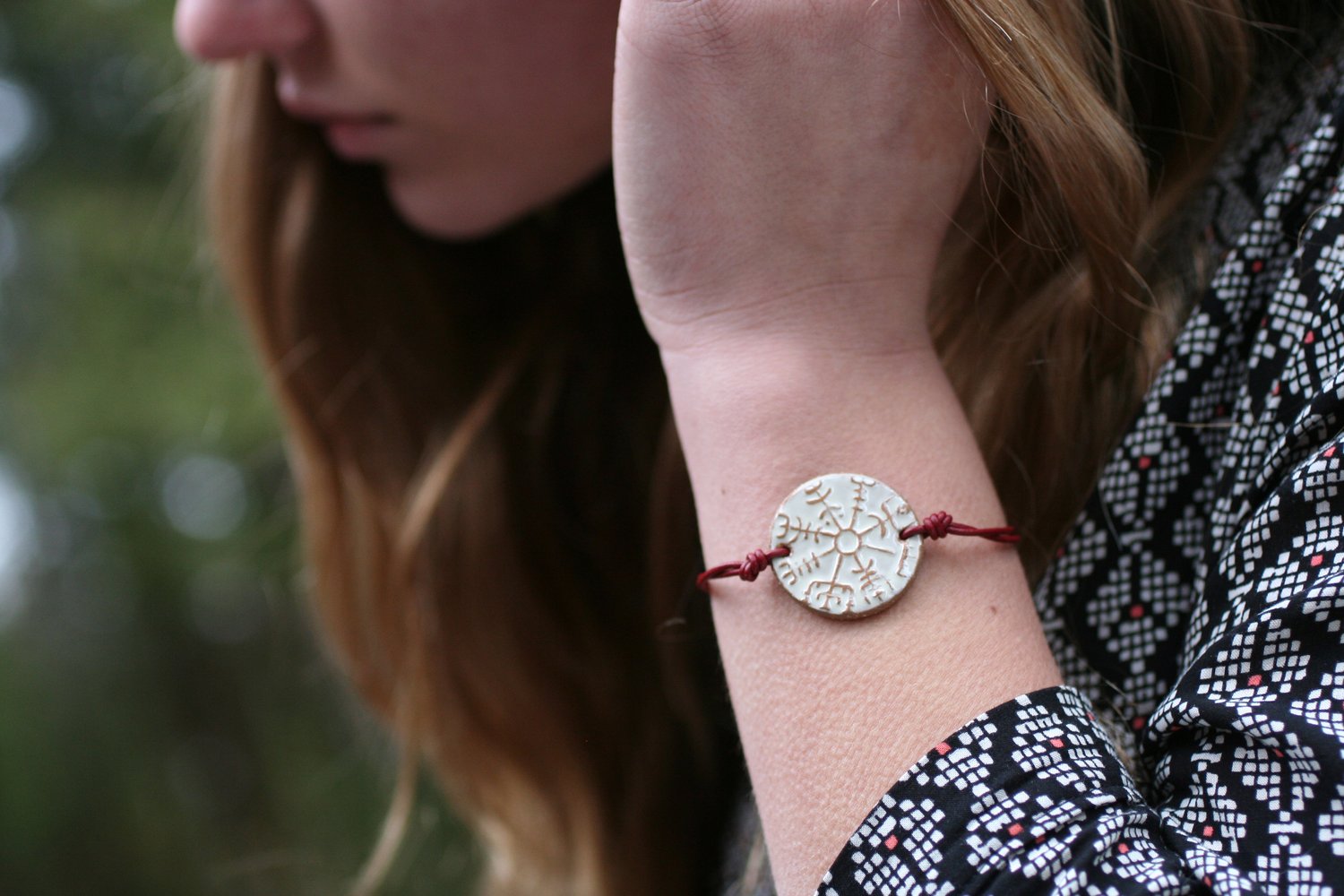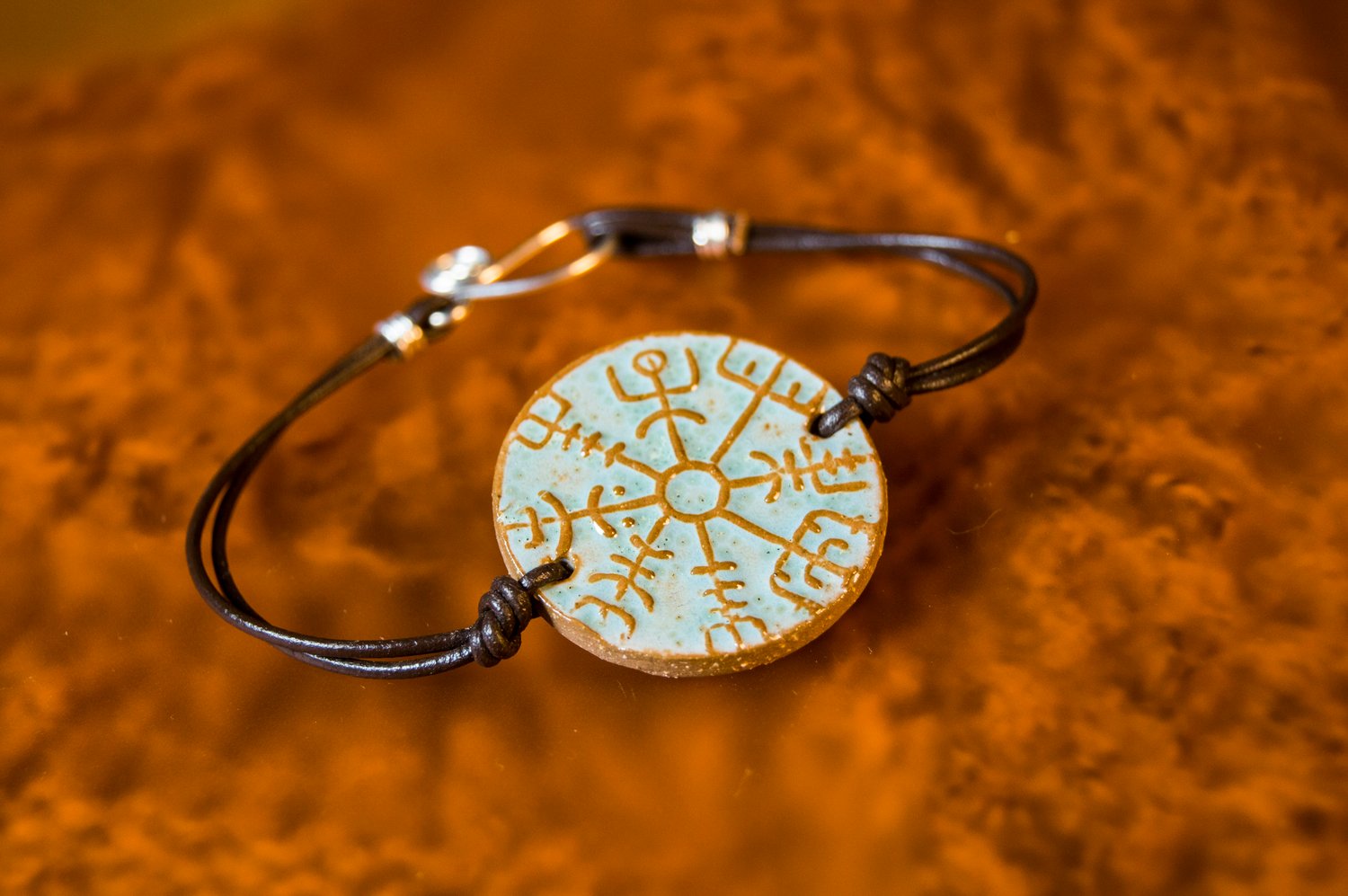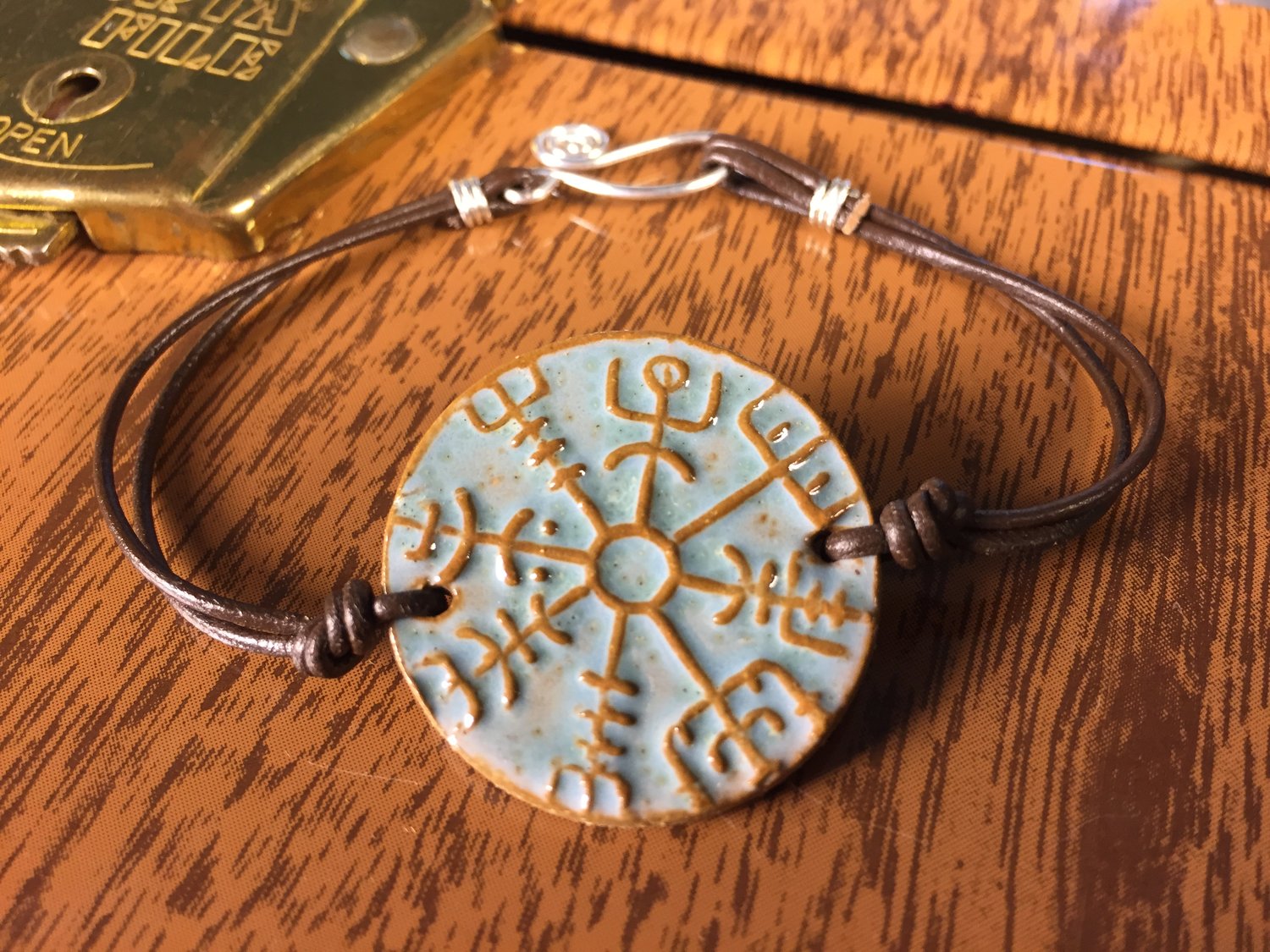 $

42.00
Ceramic, leather and sterling silver bracelet depicting the Nordic symbol Vegvisir. We love this ancient symbol of protection! An early Icelandic manuscript declares "if this sign is carried, one will never lose one's way in storms or bad weather, even when the way is not known."
The Vegvisir bracelet is available in blue and white.
Complete the set with the Vegvisir necklace and leather earrings!